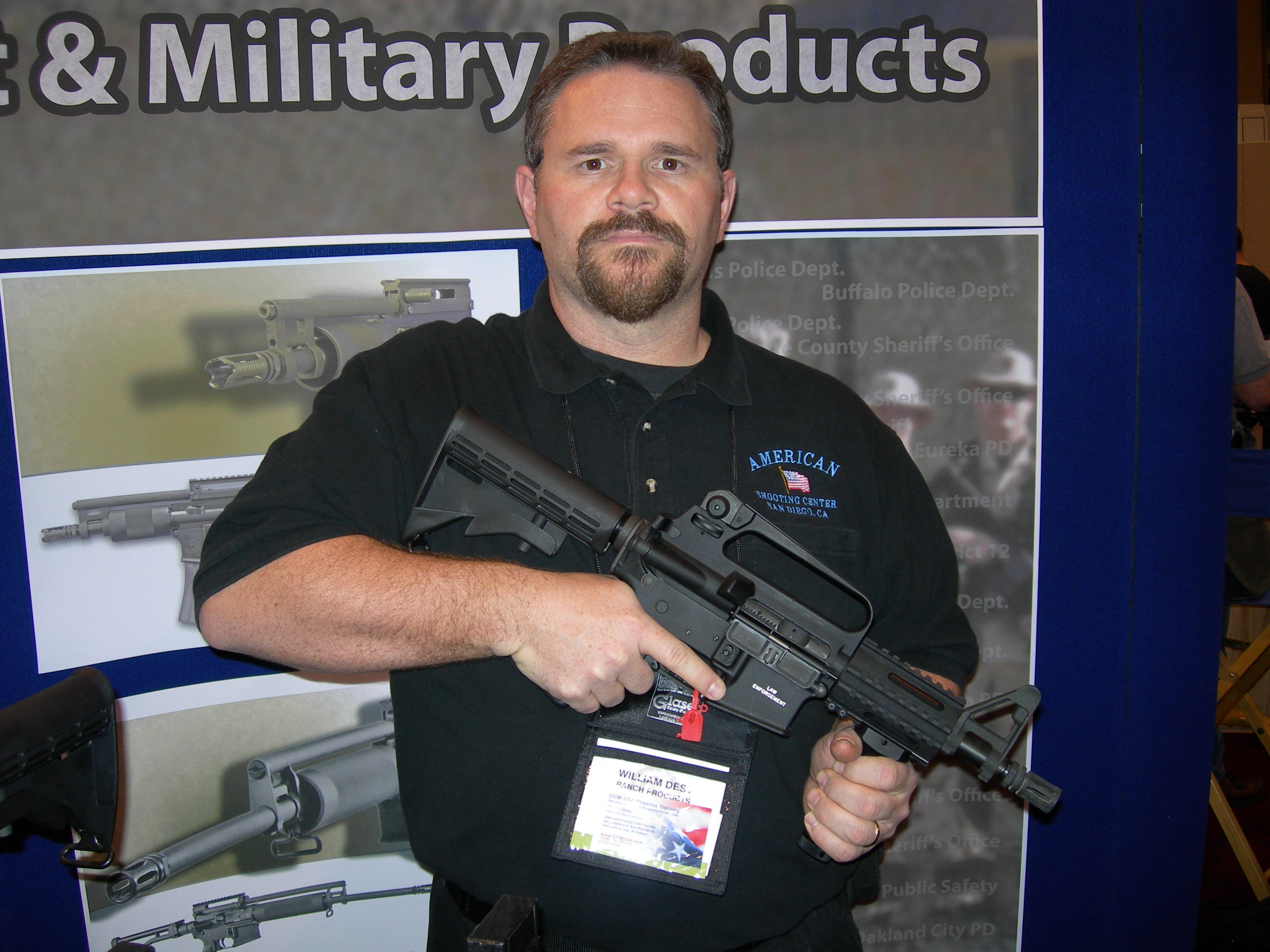 William Desy is a Certified Firearms Instructor under the California Bureau of Security and Investigative Services, the California Department of Justice, and the Utah Department of Public Safety. Mr. Desy has been a Certified Firearms Instructor under the National Rifle Association since 1992, and is currently an NRA Law Enforcement Handgun and Shotgun Instructor. Mr. Desy has worked as an Assistant Instructor for the United States Navy's Force Protection Program, Armed Sentry Course; Providing small arms instruction with four different weapons systems; M9, Mossberg 590, M16, and M14. Mr. Desy is an approved Instructor for the San Diego County and Ventura County Sheriff's Department. He is a Certified Self-Defense Instructor and Defensive Tactics Trainer with extensive training in various Defensive Methods. Customized training in Armed, and Unarmed, Defensive Tactics and Personal Protection is available to suit your individual or corporate needs.


PERSONAL PROTECTION TRAINING:
Armed and un-armed Realistic Defensive Tactics training is available to Business Owners, Corporate Management, Security Professionals, and Private Citizens. Individualized one-on-one training or group seminars are available. Training focuses on triggering your "Survival Mindset", increasing overall awareness and developing and enhancing your "Gross Motor Skills" by using simple physical techniques that really work under stress. Course Content can be customized to fit your specific requirements.
REFUSE TO BE A VICTIM(R)
Experts agree the single most important factor in surviving a criminal attack is to have an overall safety strategy before you need it. Now, through a three-hour (shorter presentations are available) confidential seminar called "Refuse To Be A Victim"(R), you can learn the personal safety tips and techniques you need to avoid dangerous situations, and avoid becoming a victim.
CORPORATE SAFETY PROGRAMS
Help protect your company's most valuable assets -- by helping them protect themselves. Don't leave yourself exposed. Invest in the safety and well-being of your employees before a criminal attack -- not just after the fact -- with a simple program that will pay dividends in the safety and self-assurance of your personnel. Refuse To Be A Victim(R) seminars are available for private presentations to corporations, businesses, groups and clubs. The flexible, comprehensive curriculum can be custom-tailored to fit your group's size, specifics and needs. Refuse To Be A Victim(R) Instructors can also teach your personnel how to train other employees in-house.
BODYGUARD SERVICES:
If, during the course of an Investigation, there becomes a reasonable fear for the Clients safety, and in cases involving death threats, stalking, or workplace violence; Bodyguard Services and Personal Safety Consulting is available for Local, National, and International Clients.


With only two State-issued Concealed Weapon Permits, you can legally carry a Concealed Weapon in 30 different States. Utah and Florida Concealed Weapon Permits (CCWs) are available to Residents from any State. These "Multi-State" CCW Permits are of special value to anyone that travels across the U.S. [Please note: these permits are not valid in California.]